JENNIFER Summer School on Particle Physics and Detectors
25th July 2016 @ 8:00 am

-

29th July 2016 @ 7:00 pm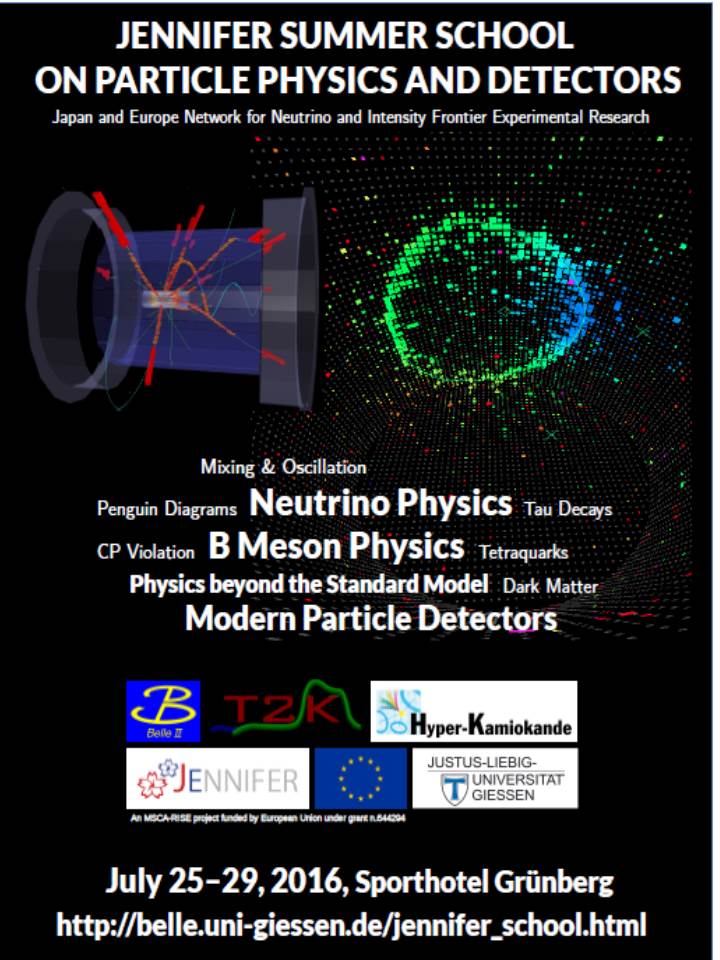 Students from all over Europe will be introduced to modern particle physics and detectors, with special focus on flavour and neutrino physics and the Belle II experiment, the T2K experiment and the Hyper-Kamiokande experiment.
Example topics are CP violation, neutrino mixing, rare decays and exotic particles.
A special emphasis is the search for physics beyond the standard model of particle physics.